About Apothecary Resumes and CVs
Resumes, CVs, Cover Letters, Reviews, and professional career writing for Pharmacists and Pharmacy Technicians
Content
We provide concise job descriptions for our customers. Since the apothecary resume writer is a pharmacist, we are very familiar with medical and pharmacy language. We customize your resume to represent all that you have accomplished using industry buzz words, action verbs, and attention grabbing phrases.
Layout
There are many ways to layout a resume, and yours will be customized to showcase your most significant accomplishments. Some of the sections we may include are a professional summary, career objective, professional experience, skills, education, and technology skills.
TargeT
If possible, we will target your resume or CV to a specific position or industry. Once we learn what direction you want your career to go in, we personalize every aspect of your resume to give you the best first impression possible and to maximize your applicant match.
NEW PRODUCT ANNOUNCEMENT!!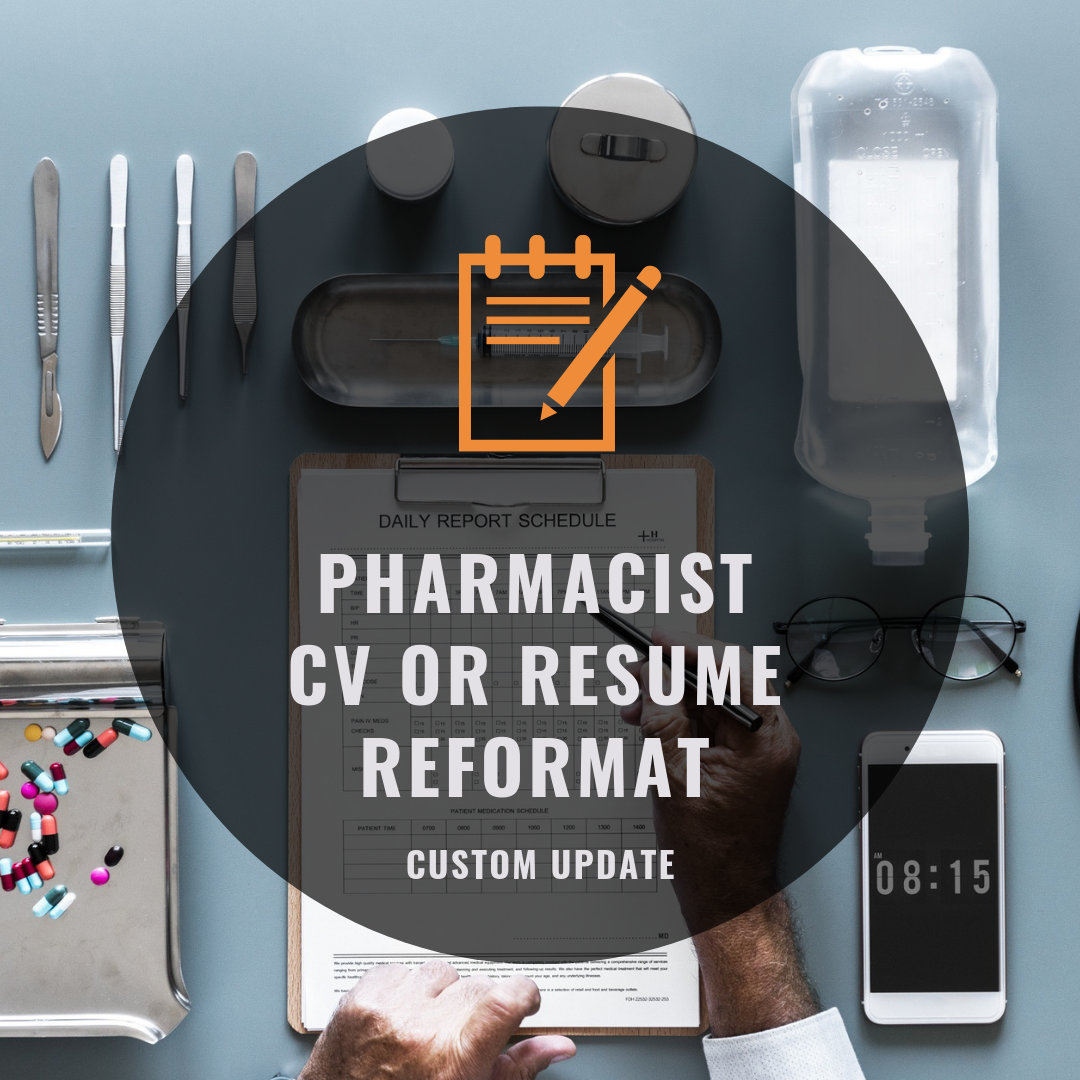 Pharmacist CV or Resume Reformat
We will reformat and update your existing and current resume for modern times and proper navigation through the ATS system.
What is included:
Reformat existing pharmacist CV or Resume to meet the latest industry standards

Any obvious grammatical or spelling errors

Our professional judgement on formatting and updating

There is no custom writing in this package, it is just cleaning up your current document.

Next steps will be emailed after purchase

Document will be delivered through email as a document file (.docx) and PDF and other formats per request within 5 business days.

Refunds are not eligible on this service once work has begun.
There is no consultation with this service. If your resume is not up to date or want more than a reformat and update, please choose one of our custom writing services.
Available Pharmacy Products and services