Pharmacist CV or Resume Reformat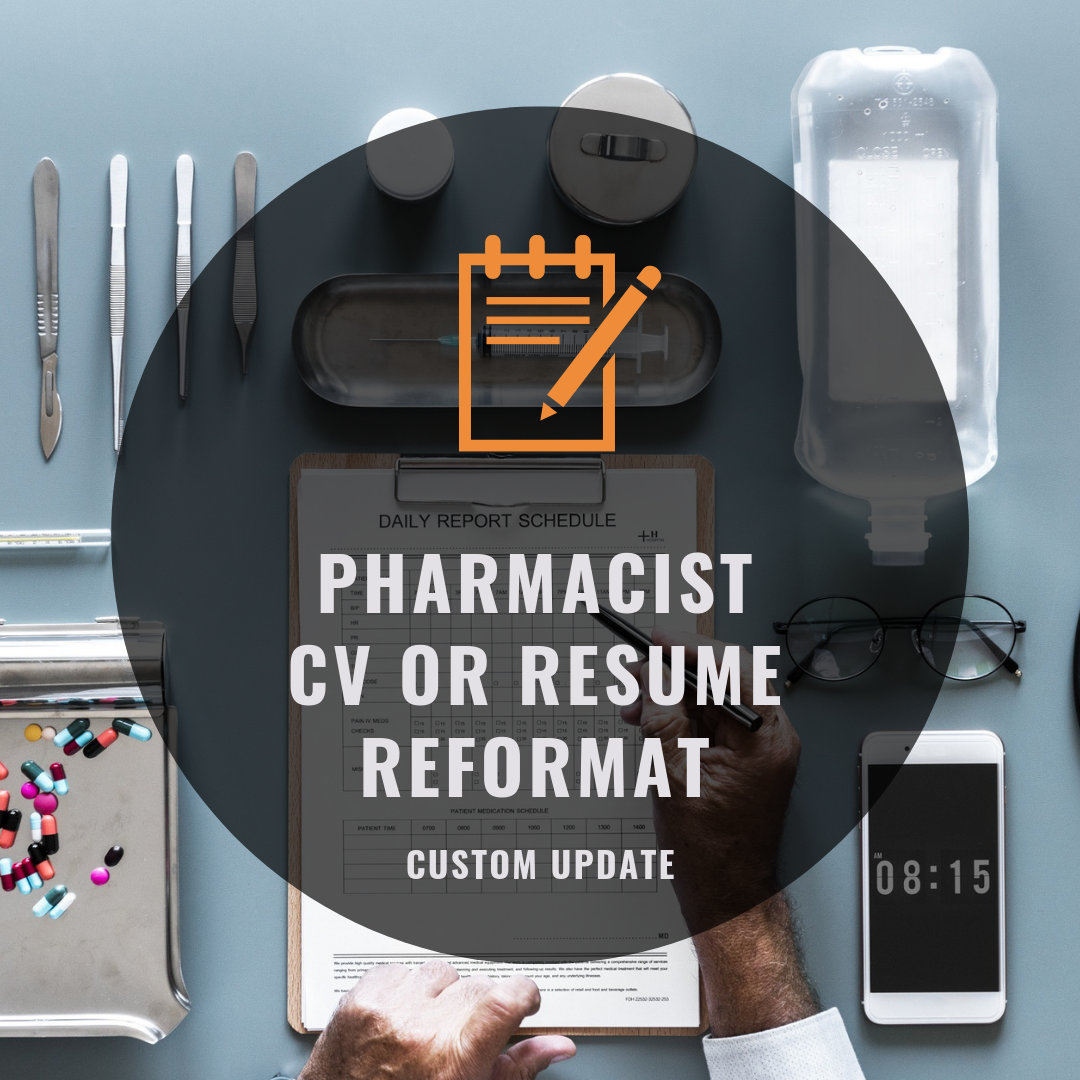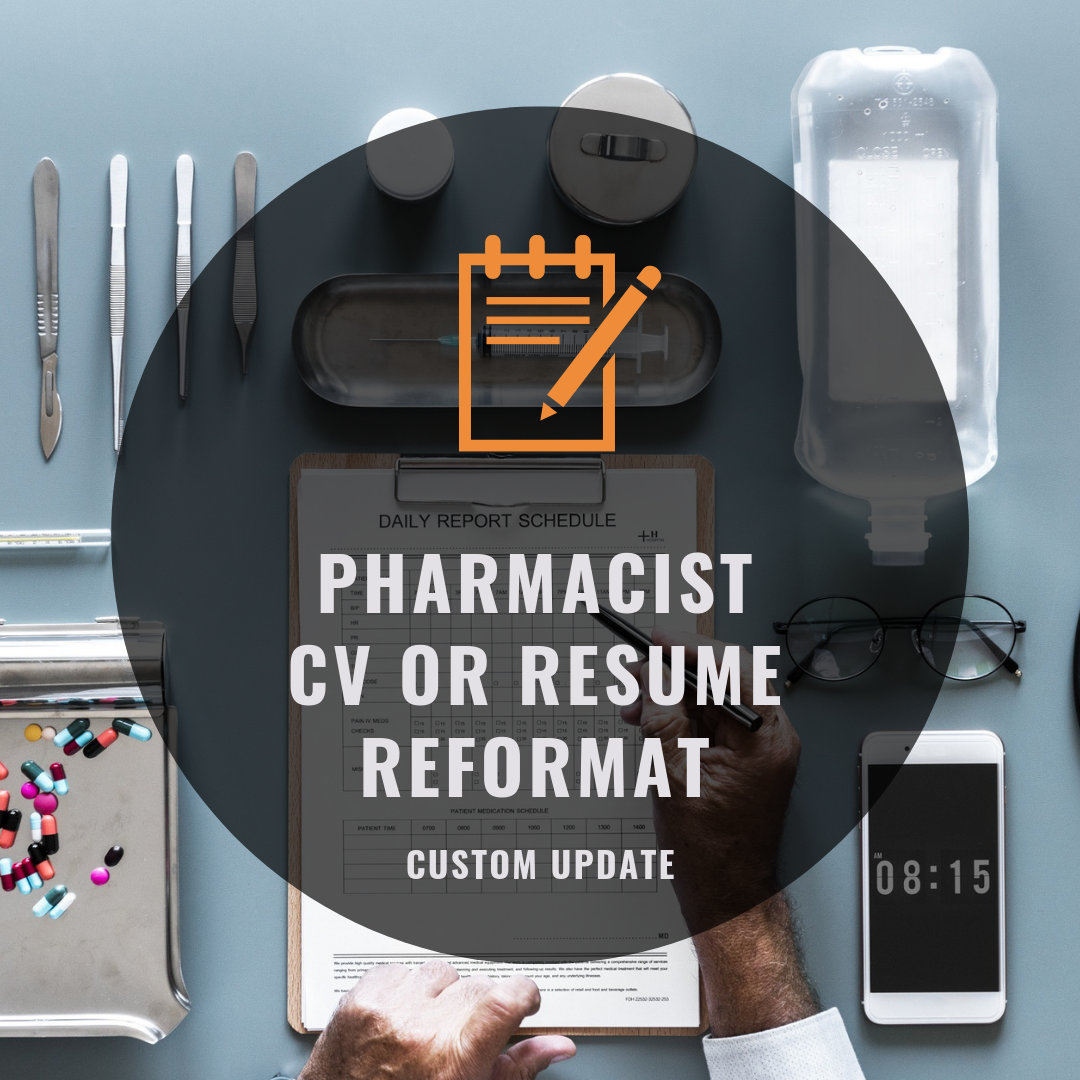 Pharmacist CV or Resume Reformat
We will reformat and update your existing and current resume for modern times and proper navigation through the ATS system.
What is included:
Reformat existing pharmacist CV or Resume to meet the latest industry standards

Any obvious grammatical or spelling errors

Our professional judgement on formatting and updating

There is no custom writing in this package, it is just cleaning up your current document.

Next steps will be emailed after purchase

Document will be delivered through email as a document file (.docx) and PDF and other formats per request within 5 business days.

Refunds are not eligible on this service once work has begun.
There is no consultation with this service. If your resume is not up to date or want more than a reformat and update, please choose one of our custom writing services.