Pharmacist LinkedIn Optimization ADD ON ONLY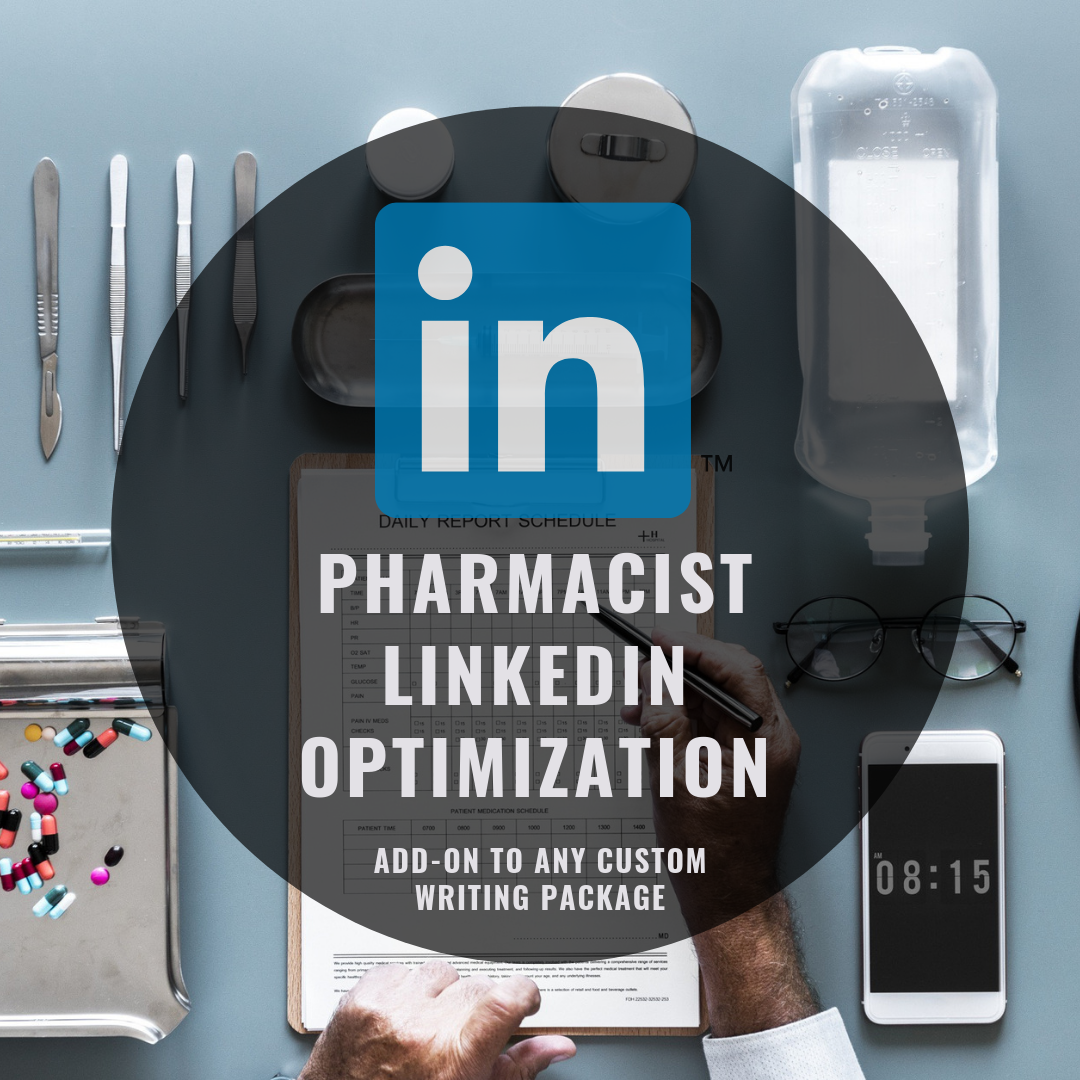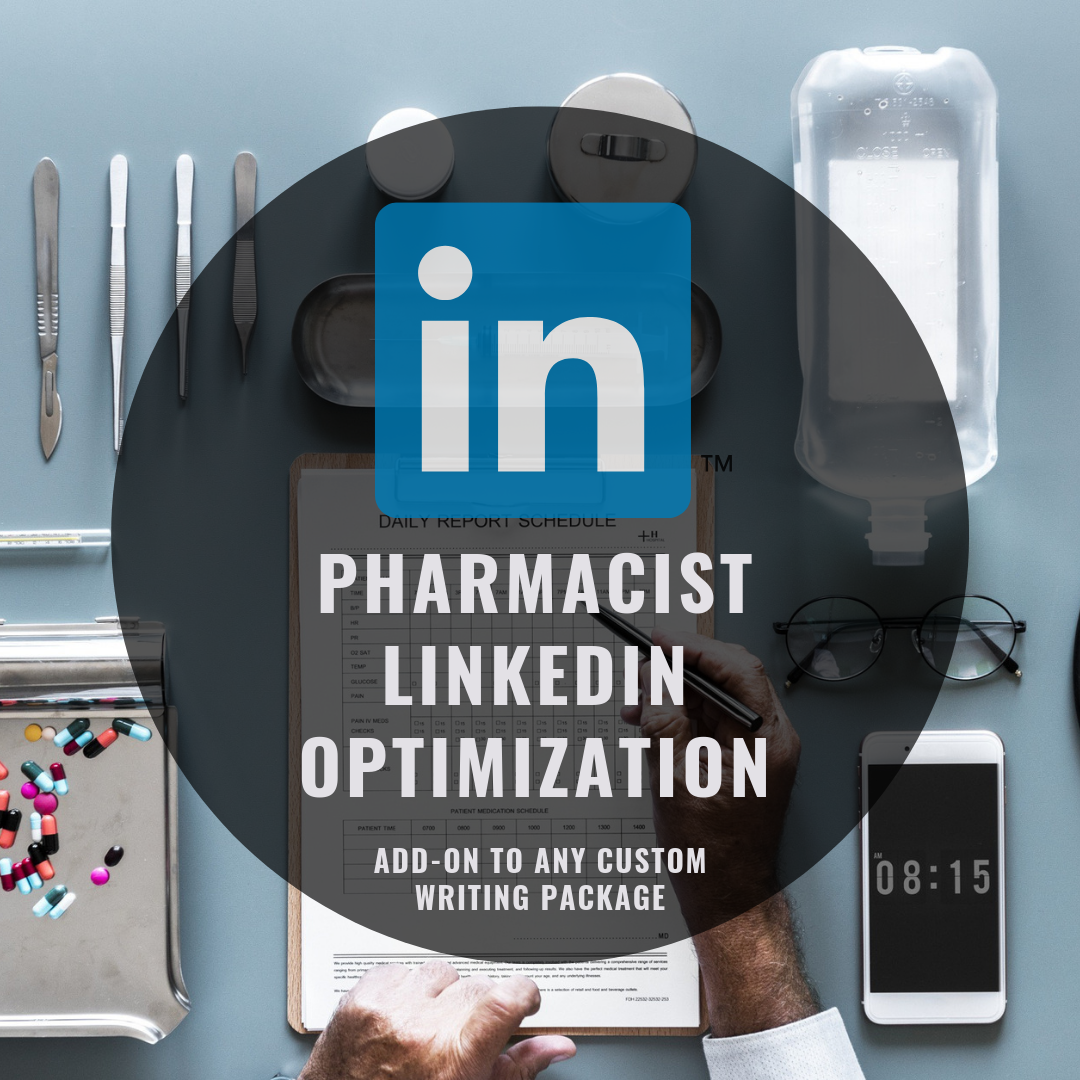 Pharmacist LinkedIn Optimization ADD ON ONLY
Add-on LinkedIn Optimization with either the new graduate, pharmacist resume, or pharmacist CV custom writing package only.
Once we finish your custom resume or CV we will optimize your LinkedIn profile by curating your job descriptions for keywords and hard skills for job hunting. In addition, we will write a LinkedIn Headline and Professional Summary to increase your appearances in searches.
Turn around time is synced with your custom package and delivered at the same time.
Instructions, terms and agreements, and additional information will be sent after purchase.